Hi5 Marcelo Electric Foot Massager multiple modes of massage with Heat and Deep Kneading, 10 sets of Airbags, All Wrapped Feet Airbags, 3 Level of Speed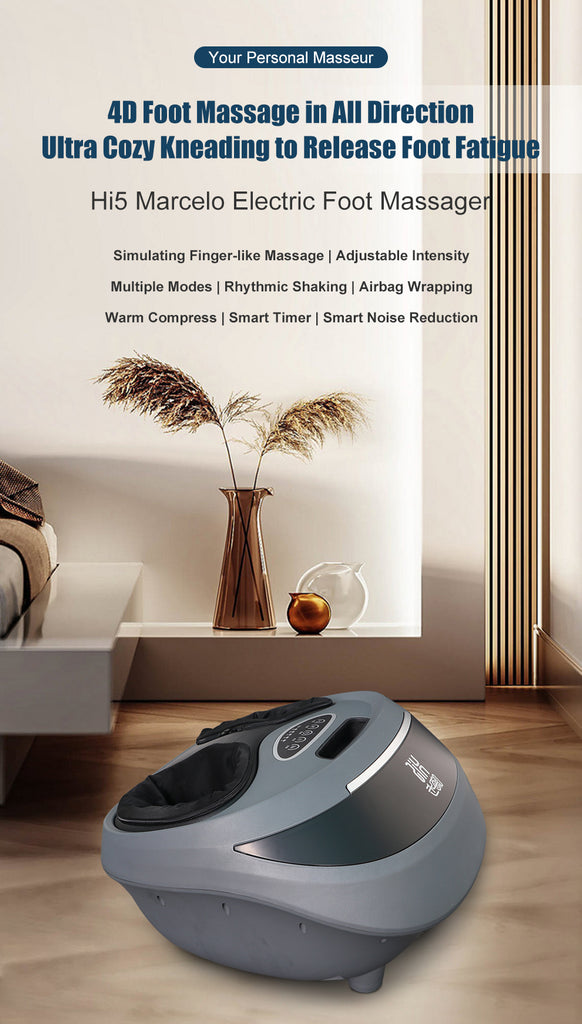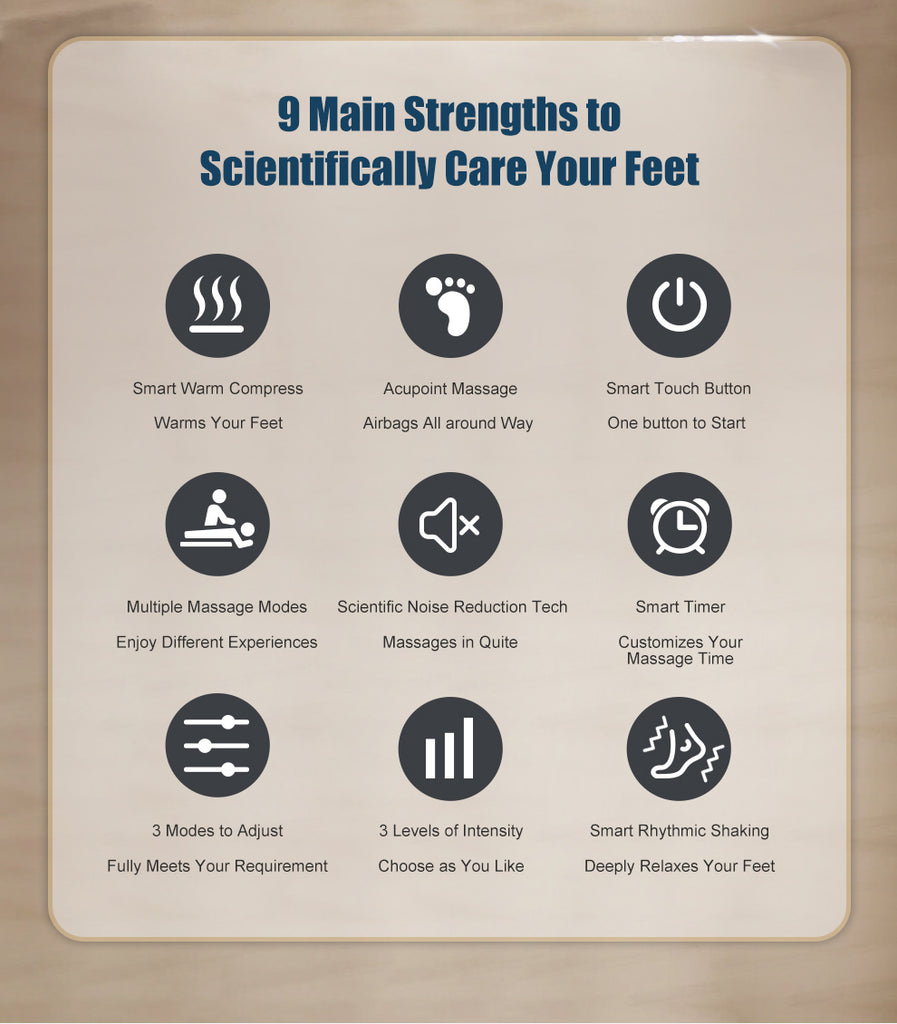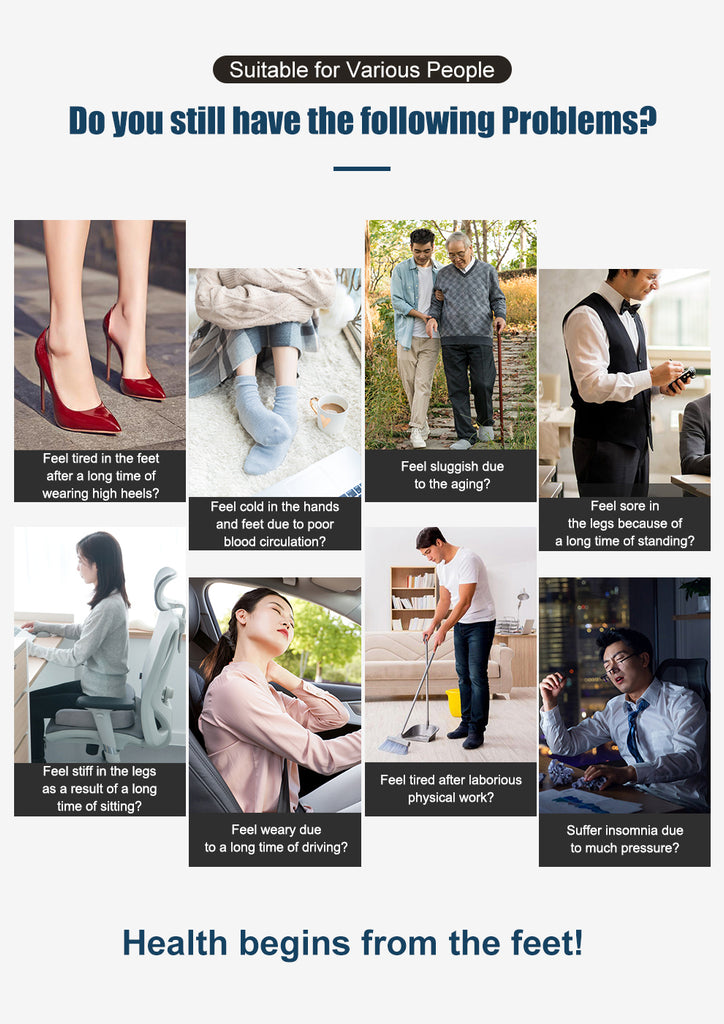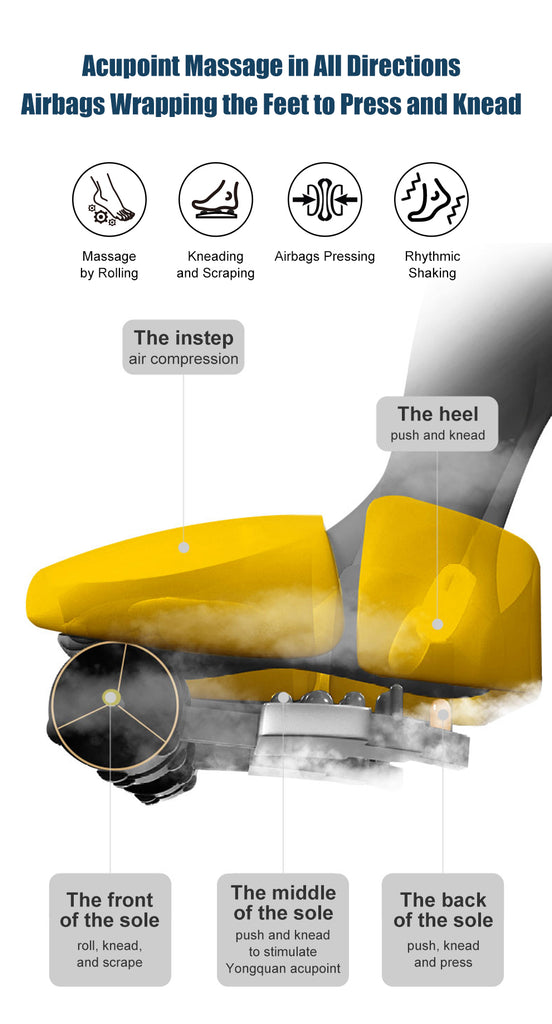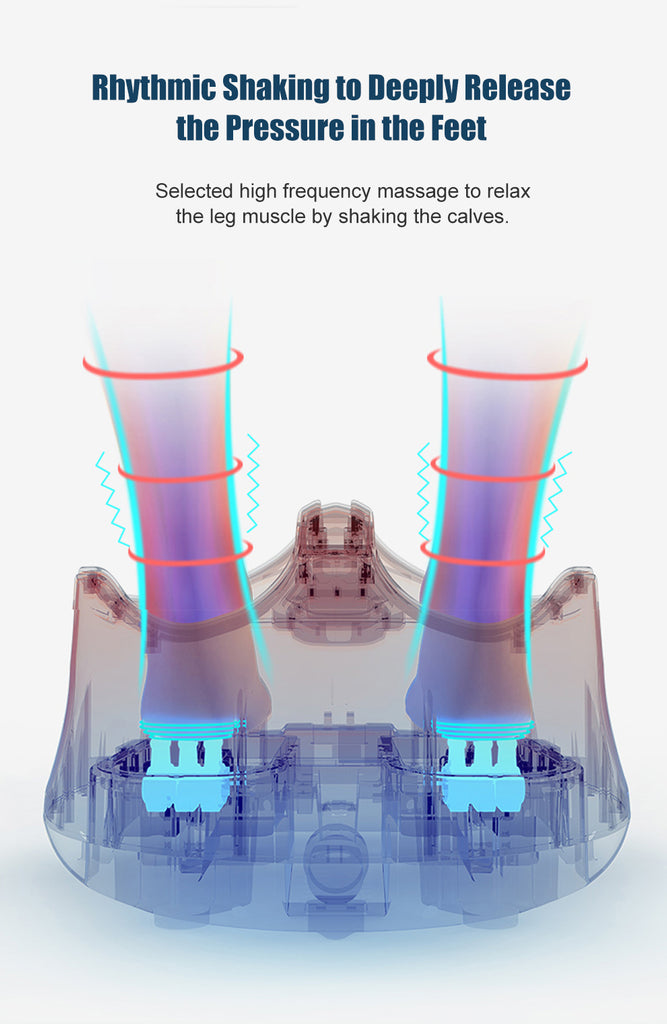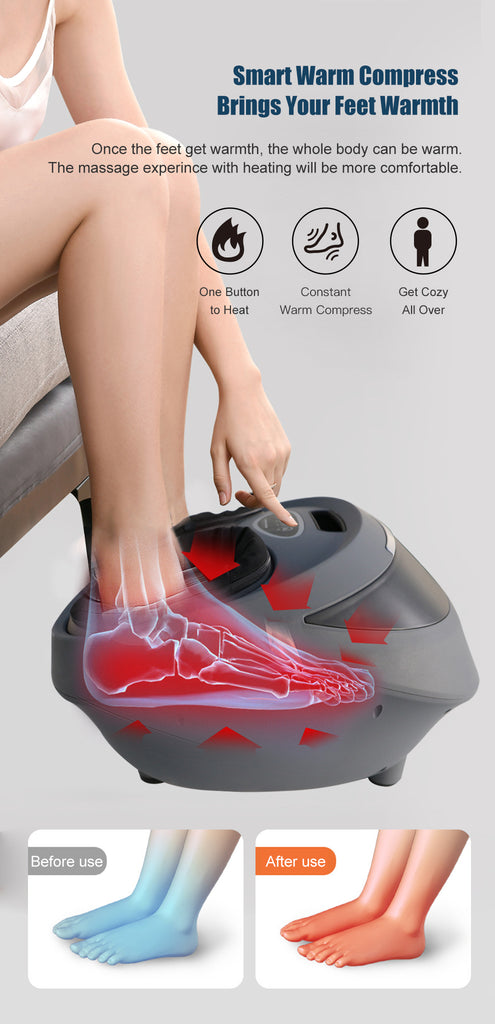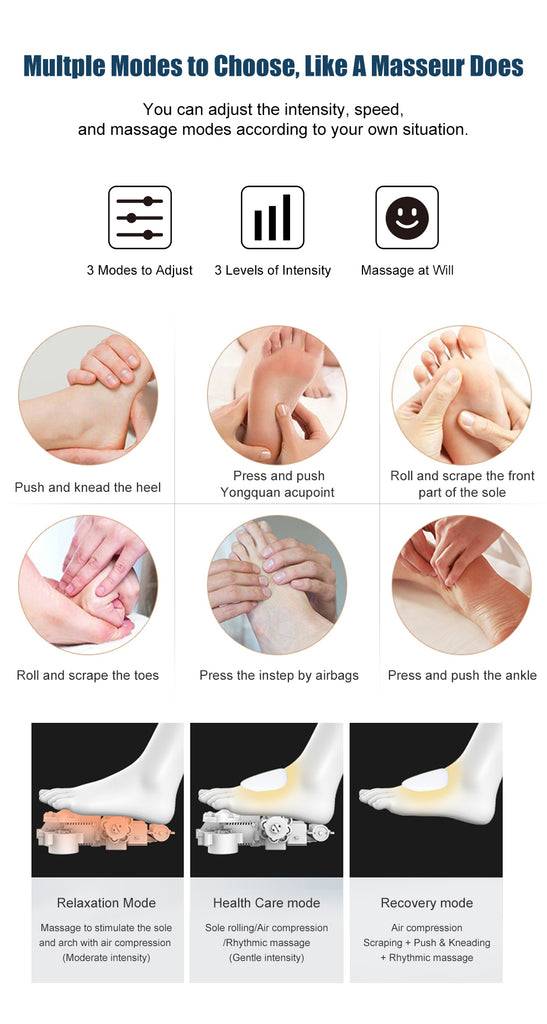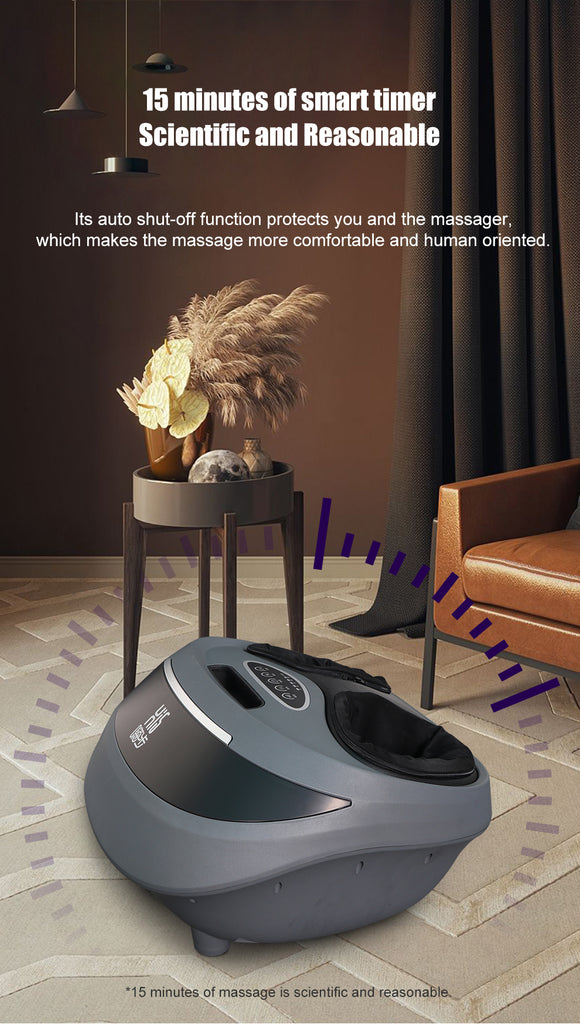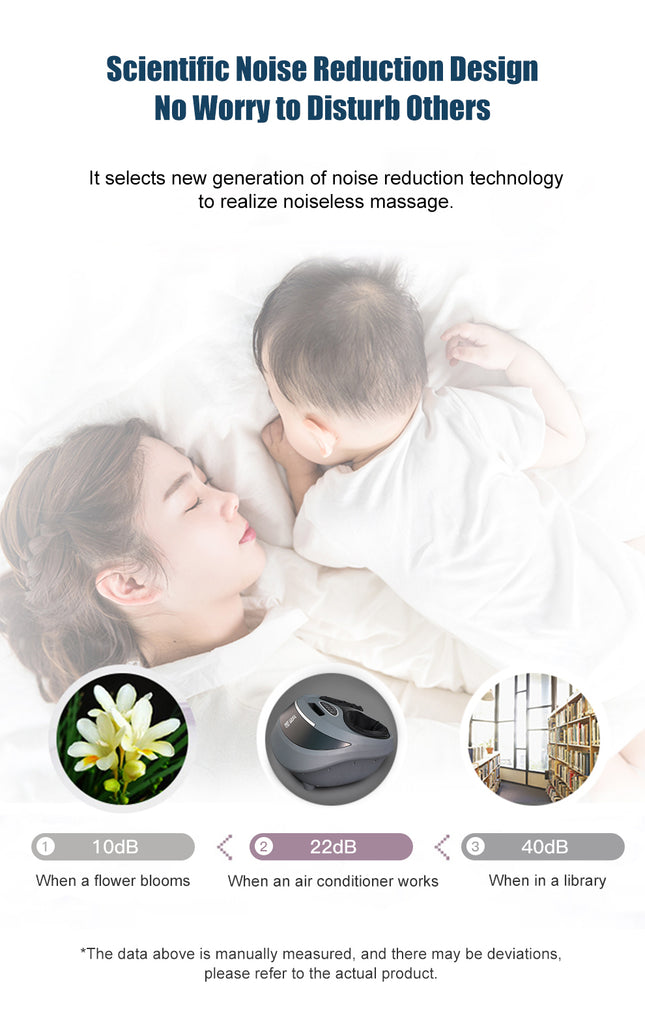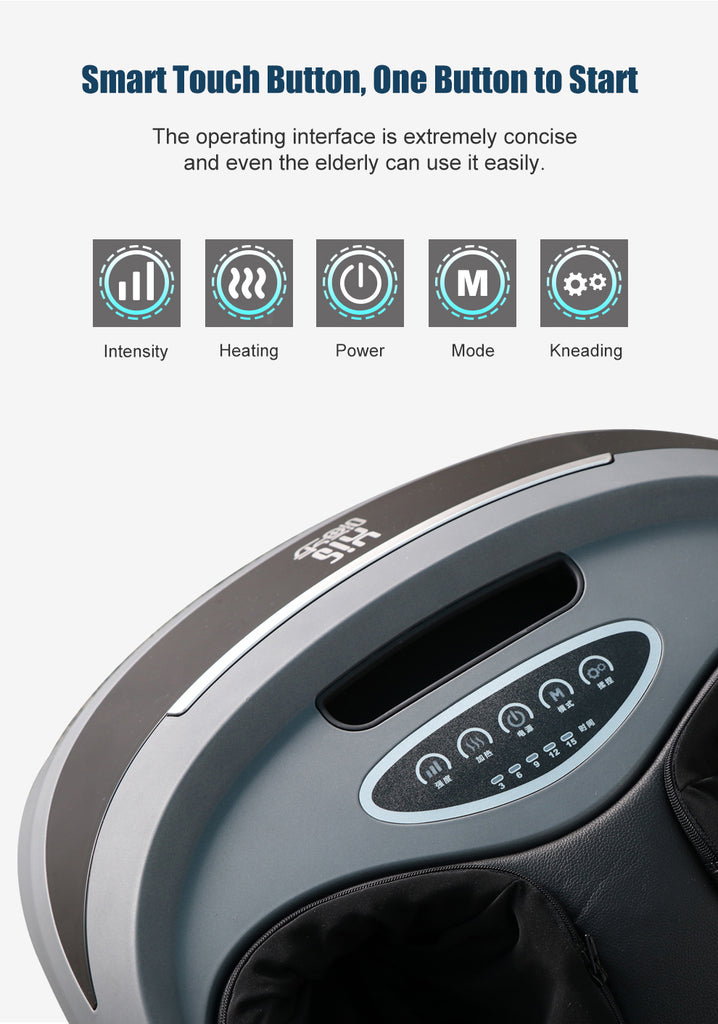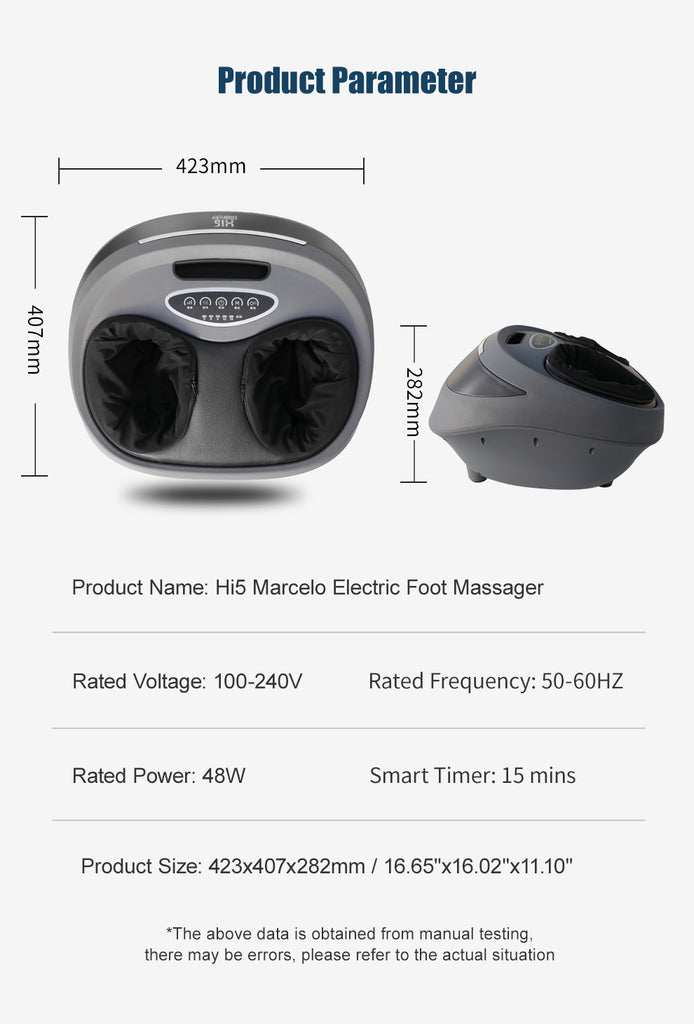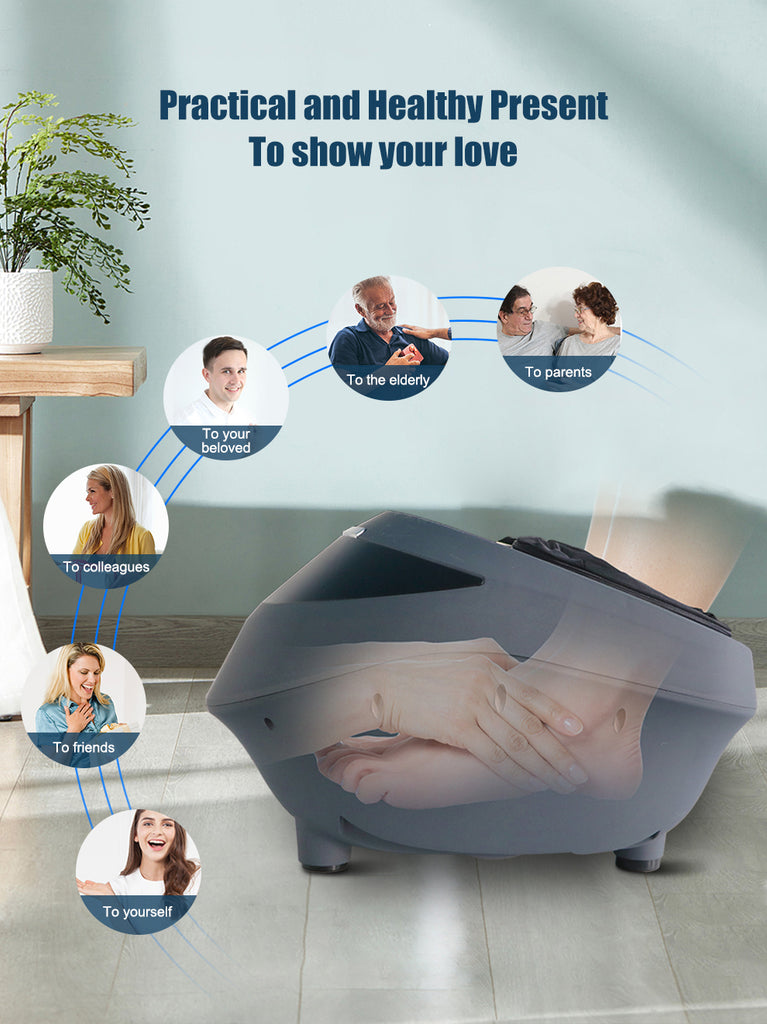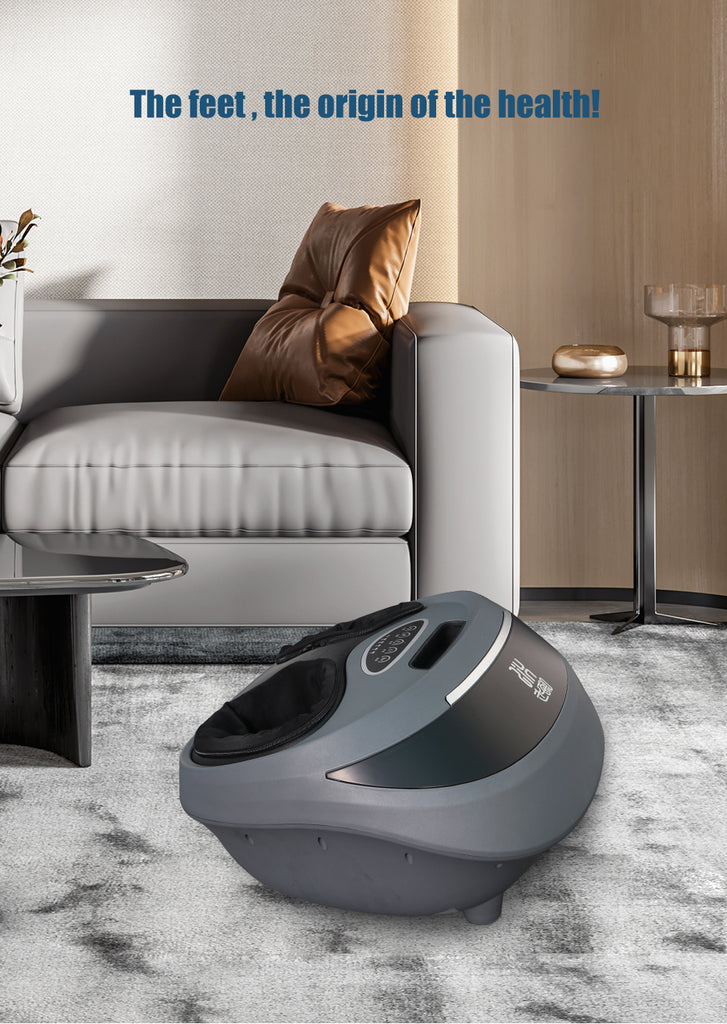 Specifications:
• Material: Selected quality paint and Considerate pad design which are anti-scratch and slip; Detachable cloth cover which is skin-friendly and breathable  convenient to change and easy to clean 
• Working Duration: 15 minutes of smart timer
• Easy to Use: Smart Touch Button, One Button to Start

Key Features:
• 3 modes of massage methods and 3 Levels of massage intensities: clockwise kneading, counterclockwise kneading, air compression
• Acupoint massage in all directions: Uses airbags to realize 360° wrapping and massage in all directions;
• Deeply release the pressure in the feet: Selected high frequency massage to relax the leg muscle by shaking the calves;
• Smart Constant Hot Compress: Smart constant hot compress function, it makes the warmth around your feet.
• Smart Working Timer Working Duration Self-setting: 15 minutes of smart timer, and it also enables you to set the working duration as you like.
• Auto shut-off function: protects you and the massager, which makes the massage more comfortable and human-oriented.
• Scientific Noise Reduction Design: selected new generation of noise reduction technology to realize noiseless massage so that the massage will not disturb anyone.

One (1)-Years Warranty  

Hi5 Marcelo Electric Foot Massager is a high-end massage device designed to massage the foot in all directions by stimulating the acupoints and promoting blood circulation to relieve foot fatigue, reduce soreness, pain and finally to have the whole body relaxed. Hi5 Marcelo has adjustable intensities and multiple massage mode, hot compress as well as smart working timer. Its anesthetic and practical design also adds the comfort during use. All of these allow you to enjoy foot spa at home!