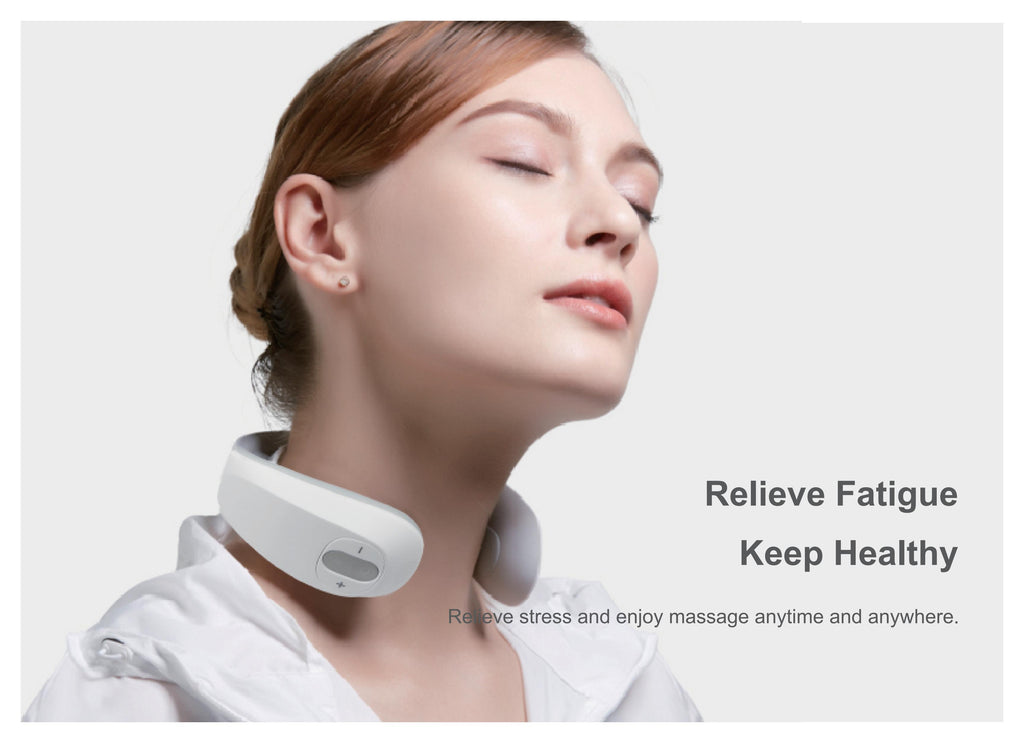 Product Introduction
Hi5 EGM Intelligent Neck Massager adopts with human body cervical physiological curvature of the popular type circular design.  Using low-frequency pulse, hot moxibustion, hot compress and 3D intelligent bonding technology to form a composite energy field to achieve tetrad health care. You can also use wireless remote function to make the process more convenient.  During the working process, by maintaining the correct physiological position to provide a healthy and cozy therapy for cervical spine.  With Hi5 Neck Massager you can enjoy a more valuable, relaxed and happy multi-functional health care system at home!
1. People who often work in front of screen.
2. People who have problems of nervous, insomnia and dreaminess.
3. People who frequently feels stiffness on neck and muscle fatigue.
1. Ergonomic design conforms to the curve of human neck.
2. The latest 3D Intelligent bonding technology can identified the human skin immediately.
3. There are 6 pulse modes, including auto, cupping, taping scraping , massage and acupuncture.
4. Hot moxibusion and hot compress.
5. USB-C charging port
6. Wireless remote.
7. 15 level intensities.
8. 15 minutes timer (Device turns automatically off after therapy finished)